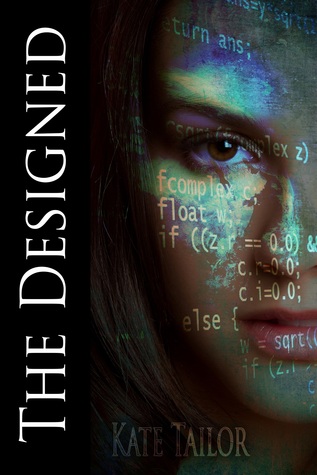 Title
: The Designed
Series
: The
Designed
Series #1
Author
: Kate Tailor
Genre
: Science Fiction
Publisher
: BookBaby
Publishing date
: January 26th, 2015
ISBN
: 9781483548838
Purchase Link
:
Amazon.co.uk
Synopsis: What if the next new drug was you? Raleigh's body produces a drug that could define the future of medicine if the dangerous world surrounding it doesn't kill her first.
Eighteen-year old Raleigh Groves can sense disease in others and is suffering from her own unexplained illness as well. After years and dozens of doctor visits, she has given up hope of ever finding a cure, let alone a diagnosis. Then she meets a man who explains that her talent and curse are linked. Her body produces a drug, Lucidin, which allows her to sense others. She's rare, and the drug she makes is coveted.
Rho has spent the last few years on the run. The Lucidin that is racing through his system makes him a target. Surrounded by addicts and dealers on one side and scientists and doctors on the other, he has to rely on his wits and his team to stay one step ahead. So far he has stayed afloat, but some of his brothers haven't been as lucky.
As Rho and Raleigh collide they must face the perilous world of Lucidin together. Nothing is black-and-white and Raleigh must decide where her alliances lie. Sometimes the hardest heart to sense is your own.
My Review:
The Designed is a very well written indie book. It got a lot of tension, the author knows to pace her characters and the events. The story is intriguing and drives the reader forward, it is a book you can easily read in one sitting.
Like any other work of art The Designed does have it's problems and one of the main problems with this book is the story of Rho. His story line is very intriguing, but it raises too many questions, questions which are left unanswered. This is the first book in a series, but I am a firm believer that every "first book" in a series should house enough qualities to stand as a stand alone book (in case you have no interest in continue reading the series). At that book this book failed, as it ended on a cliffhanger, and not only a cliffhanger but a massive one
That aside, this books has enough good points; exceptional writing, leveled characters, multiple layers and a good story. This is a book which is well worth reading.