Top Ten Tuesday is a weekly post hosted by The Broke and the Bookish. They provide a topic each week. This week's topic is: Most Anticipated Releases For the Rest of 2015
1. Made to Kill by Adam Christopher
This is a science fiction novel set to be published in November by Macmillan-Tor/Forge. It is a speculative noir and  I look forward to dig into it.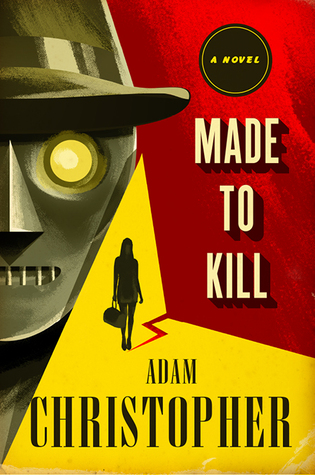 Raymond Electromatic is good at his job, as good as he ever was at being a true Private Investigator, the lone employee of the Electromatic Detective Agency–except for Ada, office gal and super-computer, the constant voice in Ray's inner ear. Ray might have taken up a new line of work, but money is money, after all, and he was programmed to make a profit. Besides, with his twenty-four-hour memory-tape limits, he sure can keep a secret.
When a familiar-looking woman arrives at the agency wanting to hire Ray to find a missing movie star, he's inclined to tell her to take a hike. But she had the cold hard cash, a demand for total anonymity, and tendency to vanish on her own.
Plunged into a glittering world of fame, fortune, and secrecy, Ray uncovers a sinister plot that goes much deeper than the silver screen–and this robot is at the wrong place, at the wrong time.
2. Everything, Everything by Nicola Yoon
This book doesn't sound like the normal kind of romance, it sounds different, which is why I'm looking forward to read it. It is set to be published by Delacorte Books in September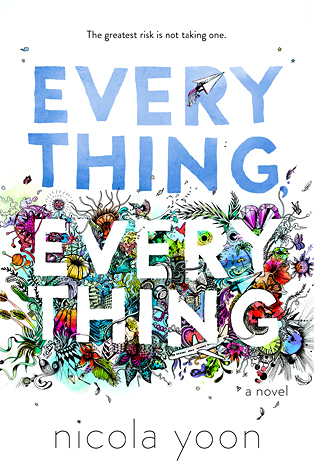 "My disease is as rare as it is famous. Basically, I'm allergic to the world. I don't leave my house, have not left my house in seventeen years. The only people I ever see are my mom and my nurse, Carla.
But then one day, a moving truck arrives next door. I look out my window, and I see him. He's tall, lean and wearing all black—black T-shirt, black jeans, black sneakers, and a black knit cap that covers his hair completely. He catches me looking and stares at me. I stare right back. His name is Olly.
Maybe we can't predict the future, but we can predict some things. For example, I am certainly going to fall in love with Olly. It's almost certainly going to be a disaster."
3. Are You Still There by Sarah Lynn Scheerger
School bombings are a sensitive and horrible topic, but I am looking forward to see a fictional take on the matter. "Are You Still There" is set to be published late September by Albert Whitman & Company
"Every year it takes the teachers until winter break
To learn my name. That's why I call myself Stranger.
I am a stranger. To everyone.
Because no one knows me.
Or notices me. Just wait.
They will notice me soon.
The day the bomb threat put the school on lockdown, Gabi was trapped in the girls' room. It seems everything she'd been working for–the AP classes, the college applications–was about to go up in smoke.
The police found the bomb in time, but they didn't find the bomber. Out of two thousand students at Central, the one who's ready to explode is still at large.
The bomber could be anyone–one of Gabi's friends or the guy she rejected or the person leaving ominous notes all over the school. It could even be one of the anonymous callers who calls the school helpline where Gabi volunteers.
And the more messages Gabi gets, the more she suspects she's part of Stranger's plan. Could she be the only one who can stop another attack? Or will she be the first victim of Stranger's revenge?"
4. Legacy of Kings by Eleanor Herman
This looks like it can be some sort of epic fantasy tale, and I look forward to devour it. Legacy of Kings is due to be published in September by Harlequin Teen
Imagine a time when the gods turn a blind eye to the agony of men, when the last of the hellions roam the plains, and evil stirs beyond the edges of the map. A time when cities burn and in their ashes, empires rise.
Alexander, Macedon's sixteen-year-old heir, is on the brink of discovering his fated role in conquering the known world, but finds himself drawn to a newcomer…
Katerina must navigate the dark secrets of court life, while keeping hidden her own mission: kill the queen. But she doesn't account for her first love…
Jacob will go to unthinkable lengths to win Katerina, even if it means competing with Hephaestion, a murderer sheltered by the prince.
And far across the sea, Zofia, a Persian princess and Alexander's unmet fiancée, wants to alter her destiny by seeking the famed and deadly Spirit Eaters.
5. Captain in Calico by George Macdonald Fraser
Honestly I haven't read many pirate books, but t"CAptain in Calico" does sound rather interesting. It is due to be published in September by Grove Atlantic, Mysterious Press.
On a tranquil evening in the Bahamas, Calico Jack, long wanted on counts of piracy, makes a surprise appearance at the Governor's residence and asks for a pardon. A deal is brokered after Jack reveals the motive for turning himself in: love. When he last set sail from the Bahamas two years ago, Jack left behind a beautiful fiancée, and he hopes to win her back. But while Jack was off pirating, his beloved has become betrothed to a new man—the governor himself. It doesn't take long for this truth to come to light, and after embarking on a new romance with famous Irish pirate Anne Bonney, Jack is quickly transformed back into a thieving captain in calico.
6. Nightfall by Jake Halpern & Peter Kujawinski
Set to be published in September by Penguin Group's G.P. Putnam's Sons Books for Young Readers
Night is coming.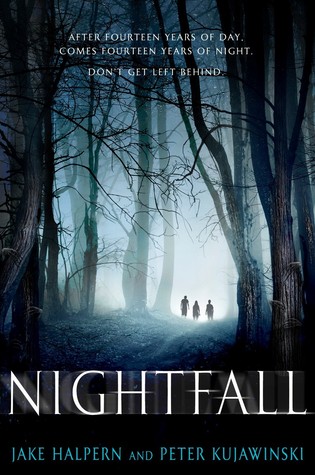 On Marin's island, sunrise doesn't come every twenty-four hours–it comes every twenty-eight years. Each sunset, the townspeople sail to the south, where they wait out the long Night. None of the adults will tell Marin, Kana, or their friend Line exactly what happens when they leave the island, but when the three are accidentally left behind in the gathering dusk, they learn the truth: at Night, their town belongs to others, and those others want them gone.
Fleeing through the now-alien landscape that used to be their home, the three confront shocking transformations and uncomfortable truths about themselves. They are challenged to trust one another or perish. Marin, Kana, and Line must find their way off the island . . . before the Night finds them
7.  The Forgetting Time by Sharon Guskin
Set to be published in February 2016 (Ops) by Flatiron Books
8. Inherit the Stars by Tessa Elwood
Set to be published in December by Perseus Books Group, Running Press.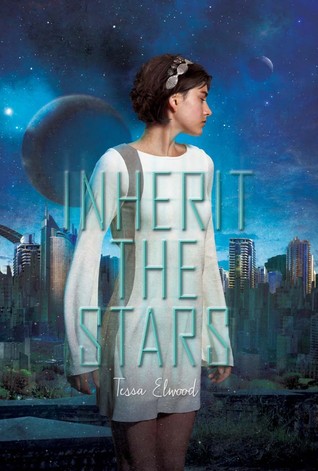 Three royal houses ruling three interplanetary systems are on the brink of collapse, and they must either ally together or tear each other apart in order for their people to survive.
Asa is the youngest daughter of the house of Fane, which has been fighting a devastating food and energy crisis for far too long. She thinks she can save her family's livelihood by posing as her oldest sister in an arranged marriage with Eagle, the heir to the throne of the house of Westlet. The appearance of her mother, a traitor who defected to the house of Galton, adds fuel to the fire, while Asa also tries to save her sister Wren's life . . . possibly from the hands of their own father.
But as Asa and Eagle forge a genuine bond, will secrets from the past and the urgent needs of their people in the present keep them divided?
9. This Is Where It Ends by Marieke Nijkamp
Set to be published January 2016 (ooops) by Sourcebooks.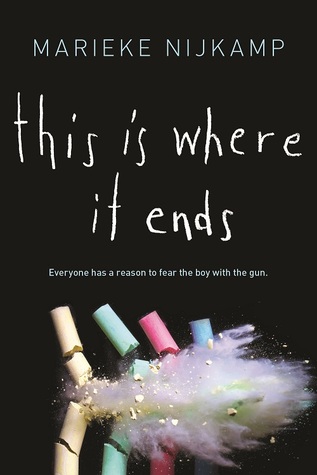 10:00 a.m.
The principal of Opportunity, Alabama's high school finishes her speech, welcoming the entire student body to a new semester and encouraging them to excel and achieve.
10:02 a.m.
The students get up to leave the auditorium for their next class.
10:03
The auditorium doors won't open.
10:05
Someone starts shooting.
10. Hello, Goodbye, and Everything in Between by Jennifer E. Smith
This book is set to be published in September by Poppy
On the night before they leave for college, Clare and Aidan only have one thing left to do: figure out whether they should stay together or break up. Over the course of twelve hours, they'll retrace the steps of their relationship, trying to find something in their past that might help them decide what their future should be. The night will lead them to friends and family, familiar landmarks and unexpected places, hard truths and surprising revelations. But as the clock winds down and morning approaches, so does their inevitable goodbye. The question is, will it be goodbye for now or goodbye forever?