Fort his months Author spotlight I've gotten to interview Samie Sands. I reviewed her book, Forgotten, in May, and Samie Sands wrote a guest post which can help aspiring authors kick-start their projects, -read it here-. She is the author of the apocalyptic AM13-series, check out her books on GoodReads.
What inspired you to write your first book?
– I read a lot of zombie books, and they always made me wonder how I would survive the apocalypse, which is how Leah – the main character from Lockdown – was born. She started off based on me, but soon took on a life of her own.
She's a girl-next-door type with none of the necessary skills to survive this horrific situation, which is actual unusual. Most novels in the same genre focus on badass, survivalist types who have something about them that gives them the edge…but most of us aren't like that. The plot was born around her.
Is there a message in your book series which you'd wish readers would grasp?
– The second book in the AM13 series, Forgotten, is written in a completely
different style to Lockdown. It uses the viewpoints of a few characters that have been newly introduced. There's Ethan – the OCD sufferer who struggles with everyday life, never mind the apocalypse. There's Alyssa – the overly confident teenager who is certain she can survive and there is the mysterious scientist who's trying to solve this whole mess.
Some readers have loved this, others haven't enjoyed it so much and I would just like people to see that I try to bring something a little unique to my books, something to make them a bit of a different read.
I know this might be a little far-fetched, but are experiences based on someone you know or events in your own life?
– The events, definitely not – yet anyway! But as I said, Leah started off based on me – but didn't end up that way – and Alyssa is based on someone I know who is also convinced she will have no trouble surviving the zombie apocalypse.
Do you have an outline for the rest of the AM13 series?
– I am currently working on the third and final book. This again will have something unique about it, something to make it stand out in the series – and hopefully in the genre. That is coming soon.
When you're writing, do you follow a special schedule?
– I don't have a schedule as such. Like most writers, I have a lot of other commitments so it all depends on time and inspiration. If my ideas have run dry or I'm not in the mood, there is absolutely no point in me writing because it'll only have to be scrapped and redone.
What would you say is your interesting writing quirk?
– This isn't so much a quirk, but I always have to have a notebook with me because of my busy life, ideas have been forgotten and I don't want that to happen again!
Do you have any projects outside of AM13?
– I have many short stories in a number of successful anthologies, such as Unleash the Undead  and The Forgotten Places Project. Once this final book in the series is complete, I have a lot of new ideas to work on too.
What books/authors have influenced your writing?
– I love the zombie/infection books of Adam Baker. His books are also very unique and gritty too. I love the way his writing style drags you into the plot from the very first page.
Who is your favourite author and what is it that really strikes you about their work?
– In other genres, I really love the dystopian novels by Gemma Malley – she has a great way of capturing personalities., the comedy books by Lindsey Kelk – you can't help but laugh out loud at her storylines and The Noughts and Crosses series by Malorie Blackman because their commentary on history and racism is really thought-provoking.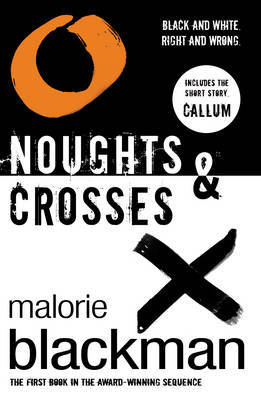 Do you recall how your interest in writing originated?
– I have always been a big reader and my interest in writing has always been there. It's only recently I gained the confidence to actually give it a go!
What was one of the most surprising things you learned while writing your books?
– One of the biggest things I have enjoyed is writing the books I'd like to read. Bringing a plot to life with that in mind has worked surprisingly well for me.
What were the challenges  in bringing your books to life?
My biggest challenge was, and still is, time. There just aren't enough hours in the day, and sometimes they just aren't the right ones. I always seem to be chaotically busy when I have the best ideas!
Do you hear from your readers much? What kinds of things do they say?
– I get a lot of feedback from readers on social media and via my street team. Luckily I've had mostly really lovely comments so I've been very lucky. People are very excited about the upcoming release of the third book.
What do you think makes a good story?
– A plot that leaves you thinking about it long after you've finished reading.
As a child, what did you want to do when you grew up?
– A writer!
Would you like to know more about Samie and her books, then make sure to check out her website: http://thelockdown.co.uk. You can also follow her on twitter: @SamieSands