Top Ten Tuesday is a weekly post hosted by The Broke and the Bookish. Each week there's anew topic to answer. This week's topic is: Top Ten Books I'd Love To See As Movies/Tv Shows
1. Wintergirls by Laurie Halse Anderson. 
This is a book I kind of desperately would like to see as a movie. It would be a really hard book to translate to the screen, but not impossible. Though an adaption for the big screen would be an absolute success movie or a terrible failure, there would be no in between for this book.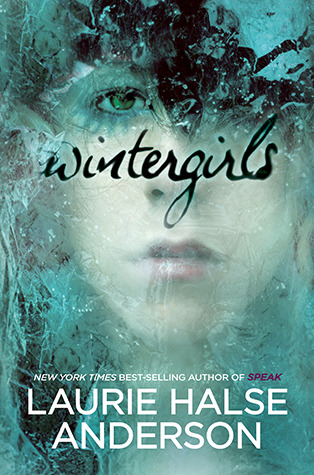 2. The Thin Executioner by Darren Shan. 
This book would make an excellent movie. It's story-lines are clear and it wouldn't need much change in order to be adapted to screen. Also It's one of my favorite books by one of my favorite authors, so of course I would like to see this as an adaption. though I would like to see it as a proper adaption, and a joke like "The Vampire's assistant."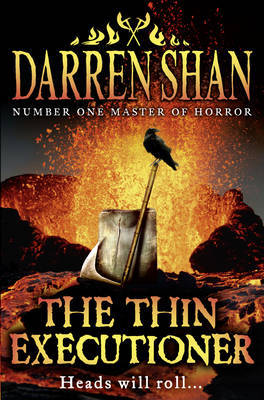 3. The Art of Forgetting by Camille Noe Pagan. 
This is a perfect contemporary fiction novel to translate for the big screen. The story is a "coming-of-age"-story which is easy to connect to. The story has a clear beginning and end, which makes it perfect for one stand-alone movie without the danger of bad sequels.
4. Alex Rider-series by Anthony Horowitz. 
This book-series would make an excellent PG-13 action mini TV-series. Sort of a James Bond for teenagers. The first book was adapted into a movie with Alex Pettyfer but wasn't very successful. Somehow I think it would adapt better for TV. I could imagine it being a one.season show with one or two episodes for each book.
5. The Graveyard book by Neil Gaiman.
This book is just lovely and I think it would be equally adorable on-screen. A few years back there were talk of a movie adaption, but I haven't seen any news on it in years. Hopefully the talks will pick up at some point, as I really want to see this book adapted into a movie I can enjoy at the cinema.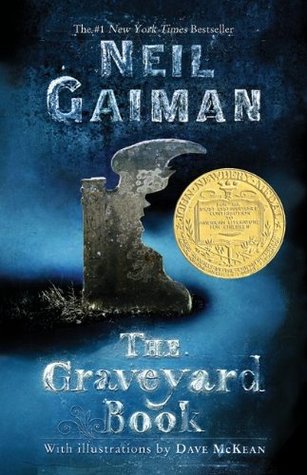 6. Cirque Du Freak-series by Darren Shan.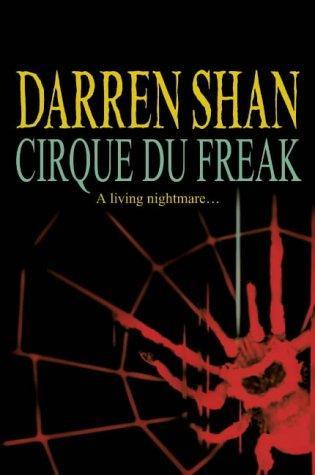 This is kind of cheating as the three first books were adapted into the movie "The Vampires Assistant." What I would like to see, however, is the series translated into a TV-series. It is a vampire story that wouldn't require too much CGI, and it could easily be PG rated without taking away from the story. In fact I would even accept a Cirque Du Freak-cartoon series.
7. Bittersweet by Kimberly Loth

This book is a nice contemporary YA-novel. It deals with despair, sorrow and hope, and I would very much like to see this as a movie. It wouldn't be an expensive movie to make so it could easily be an indie movie as well, and I think a small budget movie adaption would make it look more the part rather than if it was a big company production.
8. Sisters in Sanity by Gayle Forman

This book takes an interesting perspective on what's going on with the youth of rich parents today. It sheds light on some horrible camps where parents send their teenagers for various reasons (being too fat, too lazy, gay or other reasons). I would really like to see this book translated to the big screen.
9. Timber Ridge Riders-series by Maggie Dana

This series could make an interesting live-action TV-series. It could be sort of a new "The Saddle Club," and might even just as successful. Even though the Saddle club was only on for three season I think there is a market for a horse-based series (as I believe the decline of the Saddle Club lies in the huge change in the cast for season 3).
10. The Land of Dragor by Julia Suzuki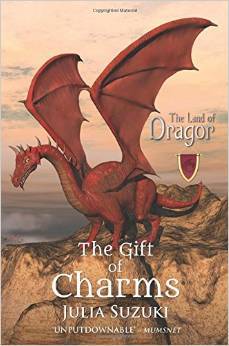 I think this would make an excellent cartoon series. It would be both educational and entertaining. The book deals with friendship, bullies and opposing old fears. It would make an excellent series.
Honorable mention:
Boys don't cry by Malorie Blackman. This is a very interesting YA-book, written entirely from the guy's perspective as a previous fling drops his baby at his doorstep. I would really like to see this book as a movie.
What books would you like to see adapted into movies/TV-series? Are any of your favorite books currently in the production process? Which?