Top Ten Tuesday is a weekly post hosted by The Broke and the Bookish. A topic is provided for each Tuesday. This week's topic is an open one, I chose to pick an earlier topic which I was not a part of: Ten Books Titles Or Covers Made Me Buy It.
I think we all have those moments when we do judge a book by its cover, and that is alright, but sometimes it ends badly. I'm guilty of judging books by their cover, but I usually read the book synopsis before making an actual purchase. Though, I can honestly say that I'm more likely to buy and stay with a book with a pretty cover.
For titles: I think we all have or sweet-spot when it comes to titles, some titles are just too perfect and we just have to have them.
What books did you buy because of a pretty cover?
Here's my list:
1. Fallen by Lauren Kate.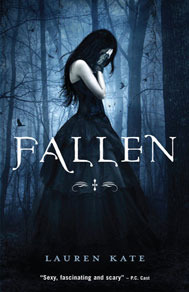 For this book it was both the title and the cover which did it. When I first saw this cover it reminded me so much of the artwork of Victoria Frances of whom I'm a huge fan. The title was very simple and clear, also it told something about what I might encounter in the book: fallen angels. At the time I was working about a movie script about fallen angels so this book seemed like a good fit.
Luckily it did pan out all right, I did really like fallen. And I also got to meet the author for an interview in Birmingham while she was on a book tour.
2. Wintergirls by Laurie Halse Anderson.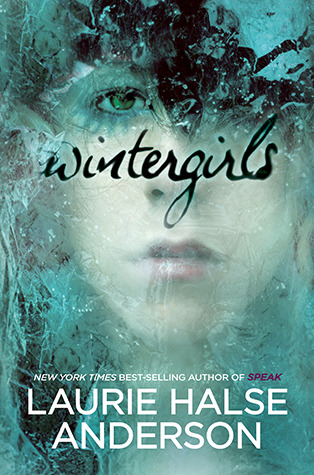 Wintergirls just had this gorgeous cover and it just spoke to me from the shelf at the book store where I was browsing shelves. This book is to this day one of my absolute favorite books. "Wintergirls" is also the first boo I read by Laurie Halse Anderson, and she became one of my favorite authors after reading this book and "Speak."
The title of this book was also perfect and with the eerie back-text, I just knew that this book had to be bought and read.
3. The Art of Forgetting by Camille Noe Pagan.

I got this book as an ARC back in the days, and the title is amazing. The title made me feel, so I figured the book had to be good. Linked with the cover of this book, which has sort of an elegance and vulnerability to it.
Upon reading the book I did actually enjoy it quite a lot. It was the first ARC I ever read. I could write it a wonderful review, and noting feels better than to leave a great review for an authors debut book.
4. If I stay by Gayle Forman.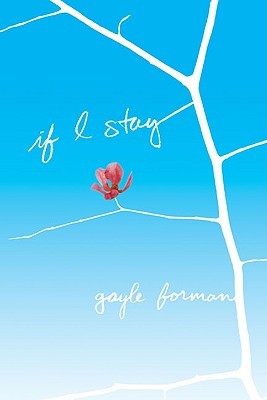 Another of those books where the title and cover makes me buy it. The difference with this book is that I bought it blindly. I had no idea what it was about, I did not know any of Forman's previous work, yet still I actually pre-ordered the book months before it was due to be released. Lucky for me: I did not come to regret it. Today this book is by my top ten favorite YA-novels.
5. Infinite Days by Rebecca Maizel. 

My first hit and miss for this list. I feel for this book-cover, it was just gorgeous and artistic (the cover-picture does not convey how magical the hardcover book and partly see-through dust-jacket is). Also it is a bout vampires, I love vampires. And I thought this book really looked amazing. Sadly looking amazing was the only thing it did good, and I ended up hating it's content.
It was rather sad to write a bad review for this book which looked just so stunning. This book serves me as a reminded to not judge a book by its cover. All that's glitters is not gold.
6. The Guest Cat by Takashi Hiraide.
There is a cat on the cover, need I say more? It eyes are sparkling!

7. Radiance by Alyson Noel
The cover is ten times of cute.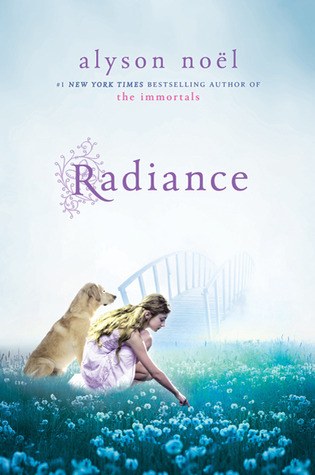 8. The Last Archangel by Michael D. Young
The title got my interest.

9. Halfway to the Grave by Jeaniene Frost 
The title again, never managed to actually read it.

10. Tithe by Holly Black 
One of my biggest purchase regrets (books). The Cover tricked me…