I have read a lot of books in the YA-genre and picking one favorite was simply too hard a task. Instead of picking one I decided to make it a tie.
Boys Don't Cry by Malorie Blackman.
Boys Don't Cry just has a really fresh perspective. It is written in the POV of a young man who had a one night stand a couple of months ago, and suddenly the girl turns up at his door and dumps a baby on him. The baby is his, and he has to struggle with his new daily life as a single father.
If I Stay by Gayle Forman.
If I Stay is a longtime favorite of mine. The mood of the book and the strong narrative really gives it something special. I fell in love with this book the first time I read it back in 2008, and it is still one of my favorite books today.
Then one February morning Mia goes for a drive with her family, and in an instant, everything changes. Suddenly, all the choices are gone, except one. And it's the only one that matters.
If I Stay is a heartachingly beautiful book about the power of love, the true meaning of family, and the choices we all make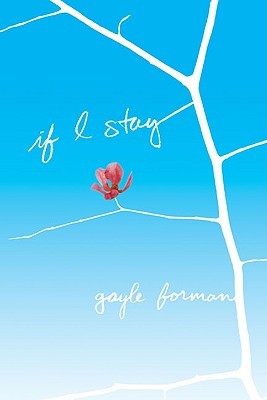 What's you favorite YA-book?